Meet the Members of the Human Islet Research Enhancement Center (HIREC): Dr. Joyce Niland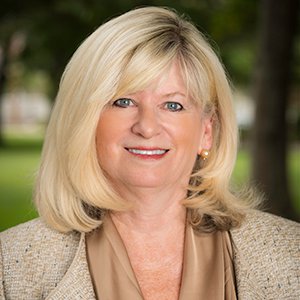 Joyce C Niland, PhD
HIREC Co-Principal Investigator (PI)
Role within HIREC:
As HIREC co-PI, Dr. Niland oversees all staff and activities related to research coordination and organizational services, management of HIRN budget and Opportunity Pool Projects, and interactions with other related diabetes research teams.  She  provides expertise in research coordination, biomedical informatics, biostatistics, and team science, to increase research opportunities for and maximize benefits to T1D researchers.
Education:
Stanford University, BA, Human Biology
University of Southern California, MS, Physical Therapy
University of Southern California, MS, Biometry
University of Southern California, PhD, Biometry
Experience:
Dr. Niland has 30+ years of experience in biostatistics, biomedical informatics, system development and deployment, national/international data coordinating centers, and collaboration in translational research.   She currently serves as co-PI for the HIRN HIREC,  the Integrated Islet Distribution Program (IIDP) in support of islet research, and the Intestinal Stem Cell Consortium (ISCC). Dr. Niland has served as an Associate Director of City of Hope Cancer Center, Chief Research Information Officer, Full Professor in the City of Hope Beckman Research Institute, and adjunct Professor in the USC Keck School of Medicine. She is an elected Fellow of the American Statistical Association (ASA), an Endowed Professor of Information Science, and chair of the Department of Diabetes & Cancer Discovery Science at City of Hope.
Endowed Chair & Professor, Department of Diabetes & Cancer Discovery Science, Arthur Riggs Diabetes & Metabolism Research Institute, City of Hope
Lab Research Focus:
The Niland Lab is an interdisciplinary center for research methodology involving high-complexity clinical research/phenotypic data at City of Hope. Her team provides critical 21st century bioinformatics tools that are essential for research involving treating and curing cancer, diabetes and other diseases. Her discovery-based science leverages pooled institutional data such as patients' electronic medical records, the City of Hope Data Warehouse, and data captured from unstructured dictations and reports via text mining and natural language processing (NLP). The lab's role in coordinating, mining and analyzing sophisticated data, as well as creating new research methods, advances a range of studies in cancer and diabetes.
Other National & International Collaborations:
Principal Investigator, Integrated Islet Distribution Program (IIDP),  NIH NIDDK Funded
Principal Investigator, Intestinal Stem Cell Consortium Coordinating Center (ISCC), NIH NIDDK/NIAID Funded
Learn More: 
Research Lab 
Investigator Profile