Investigator Profile: Joyce Niland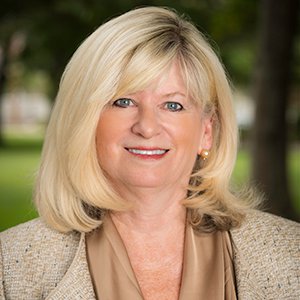 ---
►Where are you from originally, and where did you go to school?
I'm the first native-born Californian in my immediate family, raised in Saratoga, CA (now the heart of Silicon Valley, but then it was orchards and creeks). I attended elementary and high school there, then did my undergraduate at Stanford University, and 2 Masters degrees and a PhD at University of Southern California (USC).
►What is your current position?
Currently I am a Full Professor and Endowed Chair of the Department of Diabetes and Cancer Discovery Science at City of Hope. I'm also Principal Investigator on 3 national NIDDK-funded Coordinating Center (CC) grants.
►Why did you decide to become a researcher?
I majored in Human Biology at Stanford, and always wanted to be involved in medicine, but without the 'life and death' responsibility of being an MD. I learned about the field of Biostatistics while doing graduate work at USC, and it fit perfectly to partner with MDs conducting research, helping to design clinical trials and outcomes research, and analyze and publish biomedical data.
►What is the "Big Picture" of what you study?
 Now I am focused in biomedical informatics as well, and my laboratory work concentrates on using Natural Language Processing (NLP) tools to help extract codified data from the many free form text documents that still exist today in the medical record, to facilitate clinical and genotype-phenotype correlative research.
►What is your favorite aspect of your research?
Seeing new discoveries in medicine come to fruition, whether with our facilitation as a CC, or through our lab work with several City of Hope investigators.
► What do you hope to achieve with your research?
To speed new treatments and ideally cures for the numerous cancer diagnoses seen at City of Hope, and for the devastating disorder of diabetes.
► What groups are you involved in? 
I sit on the Beckman Research Council of City of Hope that guides the scientific arm of the institution, and have been President of the Stanford Professional Women of Los Angeles, and member/officer of the American Statistical Association, International Association of Statistical Computing, and International Statistics Institute. I'm a member of the Santa Barbara Club (the oldest such organization in Santa Barbara where my husband and I have a second home), whose primary mission is to network, socialize, and just plain have fun!
► Anything additional you would like to share with the group? 
I'm very proud to have been inducted into the City of Hope Scientific Portrait gallery earlier this year, an honor that recognizes individual who have made lasting contributions to the scientific discoveries of our institution. It is a rewarding acknowledgment of my 30 years of service to City of Hope (thus far, not retiring just yet!)
►When not in the lab what are your favorite hobbies/activities?
Travel is my favorite activity, with Italy being my favorite destination in the world, thus far.