Investigator Profile: Joana Almaca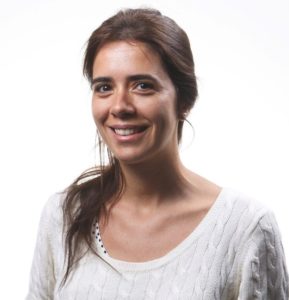 Research Assistant Professor
---
►Where are you from originally, and where did you go to school?
I am from Lisbon, Portugal and that is where I went all the way from school until University.
►What is your current position?
I am currently a research assistant professor at the University of Miami.
►Why did you decide to become a researcher?
Both my parents were researchers (biologists) and I loved how crazy they were about their work. I have always been fascinated with biology and, since I was very little, I knew this was what I wanted to do in my life.
►What is the "Big Picture" of what you study?
I want to understand how different cells in a tissue work together to guarantee proper tissue function and timely responses.
►What is your favorite aspect of your research?
That I can actually see what is happening. I do a lot of functional imaging and, in every microscope session, I feel it is a privilege that I can see cells responding and talking to each other.
► What do you hope to achieve with your research?
Understand what is going on in diabetes.
► What groups are you involved with?

Professionally, I am involved with HIRN and with nPOD. Personally, I am part of "the islets of adventure" and "monthly El Patio" (Miami).

►When not in the lab what are your favorite hobbies/activities?

Between my work and my family, I don't have much free time left. My hobby and most favorite activity is to be with my daughter and husband, but I also enjoy a lot chatting, laughing (and dancing, of course) with my friends and family!