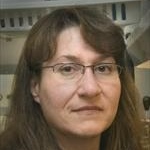 ---
►Where are you from originally, and where did you go to school?
I'm from Schenectady in upstate New York. I attended Union College in Schenectady for undergraduate, Loyola University of Chicago for graduate school and for University of Rochester and Brigham and Women's Hospital and Harvard medical School for postdoctoral fellowships.
►What is your current position?
I am an Associate Professor of Medicine in the Diabetes Center of Excellence at the University of Massachusetts Medical School in Worcester, Massachusetts.
►What groups are you involved with?
I've been involved with nPOD (the Network of Pancreatic Organ Donors with Diabetes) since 2007.