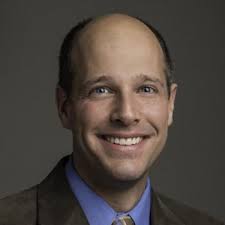 ---
►Where are you from originally, and where did you go to school?
Originally from Evergreen, Colorado. I attended Yale University for college and Stanford University for medical school, graduate school and residency.

►What is your current position?
Assistant professor
►What is the "Big Picture" of what you study?
Immune tolerance in transplantation
►What is your favorite aspect of your research?
Finding new ways to bring scientific discovery forward to help patients.
► What do you hope to achieve with your research?
Contribute to the next generation of therapies for immune tolerance. small molecule optimized for testing in humans.
►When not in the lab what are your favorite hobbies/activities?
Climbing, skiing, trail running, swimming, reading, pressure cooking, playing strategy games and D&D