Investigator Profile: Joao Pedro Saar Werneck de Castro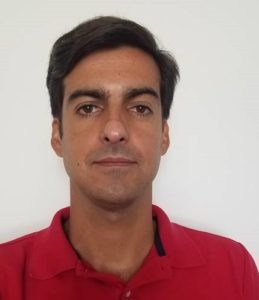 ---
►Where are you from originally, and where did you go to school?
I am from Rio de Janeiro, Brazil. I did my Bachelors in Physical Education (Exercise Physiology) and my Ph.D. at the Federal University of Rio de Janeiro
►What is your current position?
Assistant professor at the Division of Endocrinology, Diabetes and Metabolism
►Why did you decide to become a researcher?
When I was rotating in research labs as a undergrad student.
►What is the "Big Picture" of what you study?
Understand the direct effects of exercise on human islet biology. 
►What is your favorite aspect of your research?
At the completion of the studies, my favorite aspect is the fact that we will be able to assess human islet physiology in the in vivo environment after physical exercise
► What do you hope to achieve with your research?
I hope to reveal how human islets respond to physical exercise training
►When not in the lab what are your favorite hobbies/activities?
When not in the lab, I like to enjoy exercising. Currently, I've been swimming, running and playing beach volleyball. Eventually, I play soccer. Besides exercise, I love to BBQ with family and friends.