Investigator Profile: Alok Joglekar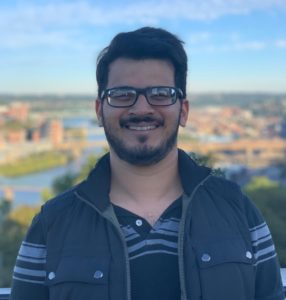 ---
►Where are you from originally, and where did you go to school?
I am originally from Pune, India. I grew up in Pune, and studied there until completing a Masters of Science in Biotechnology. After that, I moved to the US, and joined University of California, Los Angeles for my Ph.D. in Microbiology, Immunology, and Molecular Genetics. I then joined California Institute of Technology for my postdoctoral work.  
►What is your current position?
 Assistant Professor, Department of Immunology, University of Pittsburgh School of Medicine. 
►Why did you decide to become a researcher?
As a child (and even now) science fiction books were my favorites to read. The complexity of our current world and how that weaves into fictional futures always excited me. Therefore, I decided to become a researcher, in order to learn more about how any given system works.
►What is the "Big Picture" of what you study?
The big picture of my study is to understand the overall landscape of antigen-specific T cell responses in health and disease, and to engineer the immune system in different ways to combat diseases.  
►What is your favorite aspect of your research?
My favorite aspect of my research is the creating novel receptors through thoughtful and rational engineering, and using them for discovery and immune modulation.
► What do you hope to achieve with your research?
I hope to understand the fundamental basis of what a T cell mediated immune response 'sees' and thus responds to. Once we know this facet of immunity, we can manipulate it to our advantage – ultimately, combating autoimmune diseases such as Type 1 Diabetes. 
► What groups are you involved with?

American Association of Immunologists.

►When not in the lab what are your favorite hobbies/activities?

Reading – I am a voracious reader of both fiction and non fiction. I love reading biographies, historical fiction, science fiction, and popular science books. I also enjoy hiking, listening to rock music, and playing the guitar.