HIREC Staff: Cynthia Aragundi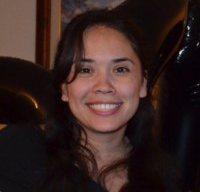 Research Operations Analyst
---
►Where are you from originally, and where did you go to school?
I grew up not too far from City of Hope and have always been in Southern California and went to UC Irvine.
►What is your HIREC position and what do you enjoy about your work?
Research Operations Analyst and I like tracking and projecting expenses.
►Why did you decide to work in scientific research? 
Just kind of fell into it.
►When not working, what are your favorite hobbies/activities?
I enjoy reading, traveling and being at the beach.